Application of Dolomite
Dolomite is an anhydrous carbonate mineral composed of calcium magnesium carbonate, ideally CaMg(CO3)2.
Dolomite is chiefly used as refractory, ramming, and fettling material in steel melting shop, and as fluxing material in blast furnace operation in secondary steel and ferromanganese manufacture. Dolomite is also used in many fields such as decorative stone; glass production, cement; ceramics; aquatic feed and water environment treatment in the fisheries industry.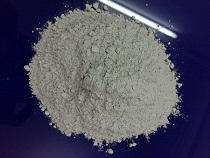 -Dolomite is usually provided in the form of powder with particle sizes from 10 micron to 200 micron, depending on the application.
-Dolomite is used for manufacturing certain types of refractory bricks used in steel making.
-Dolomite is also used as a source of magnesium oxide for making magnesium metal and for chemical uses, such as the common laxative milk-of-magnesia.
-Dolomitic limestone's and dolomites are mined along with limestone and used for crushed stone and aggregates for manufacture of pavement, concrete for construction and as fill material.
-Dolomite is also used in some cement, as a source of magnesium. Of course dolomite is also used as mineral specimens.
- Dolomite powder with size 45 micron used in the aquaculture industry for water treatment pond, created for water
alkalinity, providing macro and micronutrients elements to make feed in aquaculture.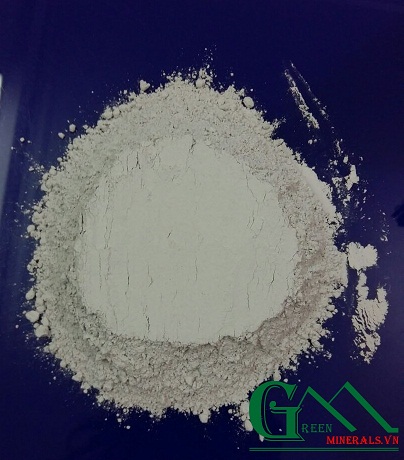 - Dolomite is a component used as a source of CaO in the glass industry, cement
- Dolomite is used in the fertilizer industry, as an additive to fertilizers, soil acidification treatment, creating alkaline and provide the trace elements to the soil.
- A large amount of dolomite is used in manufacturing ceramics.
With many applications in the industry, Dolomite is used in large quantities and is one of the important minerals in many industries.
Green Minerals Co.,Ltd
Ms Tươi: +84 966 651 839
Skype: export2.minerals
Email: export2.minerals@gmail.com
Công ty TNHH Khoáng Sản Xanh / 0 Bình luận / 01/ 03/ 2017
Support online
Ms Trang
(+84) 989 680 536
export1.minerals@gmail.com