Application of limestone powder in many different industries
In Vietnam, limestone powder is widely produced but mainly in the northern areas of Ha Nam, Yen Bai ... with a variety of different types of rock and stone powder. The difference of limestone powder depends on the content, composition or application of it to different industries.
Currently, the application of limestone powder has spread into many different fields and industries including paper industry, rubber industry, paint industry, animal husbandry, printing, detergents, environmental treatment, agriculture, ... Here are some typical industries:
Construction industry
Application of limestone powder in asphalt concrete, granular for terrazzo and granite ...
Paper industry
Previously, paper production used fillers and coatings were clay and kaolin to whiten the paper. However, these two types of land are quite rare in nature and high cost so people switch to use other substances instead. Among them, the limestone powder is cheap and even, the paper is whiter, so the industry is turning to limestone powder.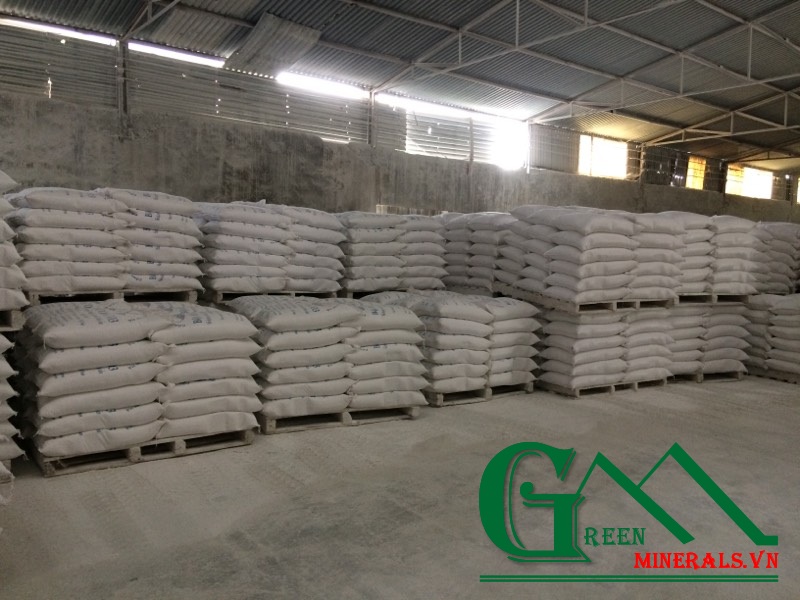 Detergent production sector
There are two major types of detergents in the market for detergents: creams and powders. Stone powders will make the minerals smoother, sleeker and whiter brighter. Because, its hardness is lower than some other forms of material, only 3 Moh.
Livestock sector
Limestone is considered as an additive in food that helps cattle and poultry develop bones and eggs. The use of powders with many different grain sizes will ensure the purity of the stone powder.
Environmental treatment industry
Limestone powder is the main ingredient is CaCO3, which is a natural salt. The effect of salts is to neutralize acid and eliminate other toxic substances. Therefore, limestone powder is widely applied for environmental treatment and environmental protection.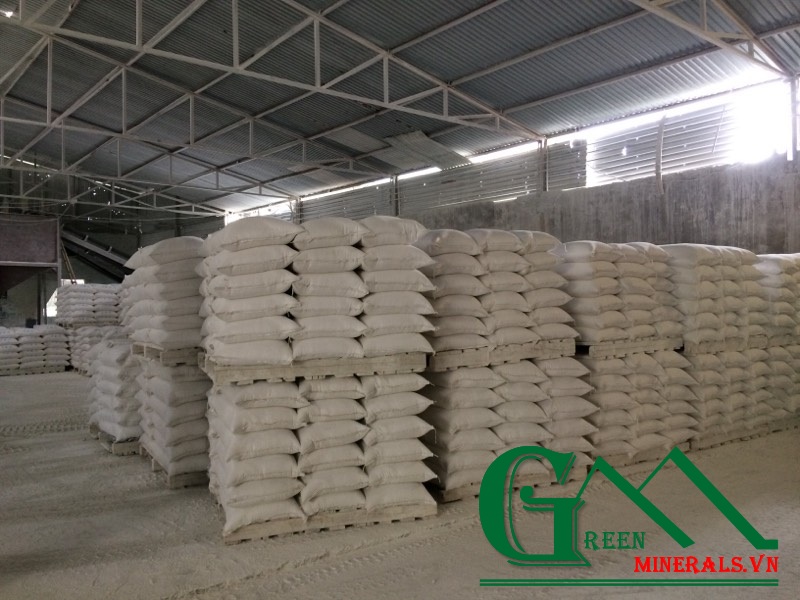 Agriculture sector
Used as a fertilizer, limestone powder provides nutrients (calcium) to plants. At the same time, it also stabilizes the amount of PH in the soil to help plants grow better. This application has a long history, the Greeks and Romans have praised for the effect of powder for a long time.
Green Minerals is a leading mining company, specializing in supplying stone powder for use in the following industries:
- Limestone Powder 38% Calcium, dolomite powder for aquaculture, animal feed, for the production of wall powders.
- Particle size 1-4mm, packed in bags of 50kg, used in the construction of terrazzo tile production in accordance with customer requirements.
- Artificial sand used to produce brick glue, sea leveling to make beach, golf course, used in construction ...
Environmental issues are highlighted by Green Minerals, with many criteria ranging from machinery, process management to each product that applies ISO to quality management.
Công ty TNHH Khoáng Sản Xanh / 0 Bình luận / 09/ 08/ 2017
Support online
Ms Trang
(+84) 989 680 536
export1.minerals@gmail.com