Decorative garden with gravel and note in Feng Shui
Nowadays, more and more people use gravel and stone seem occupies an important role in the formation of the road mounted the emotions between people and nature.
Not only present in the house courtyard, rooftop, backyard ... stone that is commonly used to adorn the gardens of the house, under the chair or simply that the lively decorative corner in a corner, under the stairs ... even in the bathroom area, toilet ...
To refresh the house and to have another viewing angle, if there are more spacious area and financial capabilities, can you just folded neatly in a small corner house with a rope, gravel and place some potteries and a few dry flower pots ... Also similarly, with their own creativity, you can manually create a relaxing corner and enhance your living space.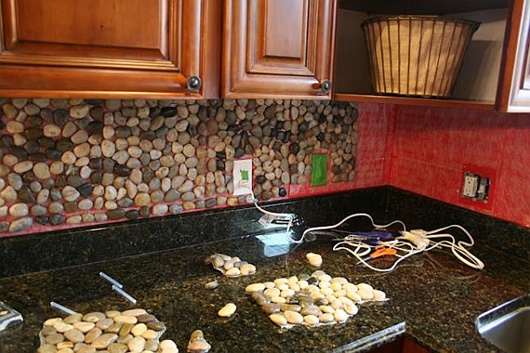 In the summer, after sun drying, stone retains heat reflection in garden. If the garden is spread or slices too many rocks, especially slate, the air temperature at a height of 1 meter above the ground can be up to 50 degrees.
On the other hand, the stone absorbed a huge amount of heat, but heat dissipation capability is very slow. Therefore, even if the night is still hot stone, easy to make people living in that house stuffy lead to breathlessness, causing uncomfortable feeling.
In winter, rock aspirated warm air intake making space around the cold. During rainy days, pebbles hinder the evaporation caused the increase of moisture condensation, are likely to arise sickness to the employer.
In addition, there are rocks also create very complex magnetic field, cause bad reactions to mental and physiological.
Along with rock, gravel, you need to promote the use of artificial solid material or outsourcing the human as stone carving, wood carving, water bowl, rockery ... combined with soft landscaping such as shrubs, water tank…
Công ty TNHH Khoáng Sản Xanh / 0 Bình luận / 16/ 11/ 2016
Support online
Ms Trang
(+84) 989 680 536
export1.minerals@gmail.com