GREEN MINERALS CO., LTD - The leading supplier of ground calcium carbonate powder (GCC) and granular limestone for animal feed sector
Green Minerals directly produced ground calcium carbonate powder and granular limestone at the factory in Ha Nam province. With professional and high-skill staffs, an advanced production line and abundant (pp') high-quality mineral resources, we assure to manufacture high-grade products and supply of products required by customers with unlimited quantities. Our products are distributed nationwide for many animal feed manufacturers in southeastern Vietnam especially in Dong Nai, Binh Duong and Western region.
Besides, the ground calcium carbonate powder for animal feed of our company are also exported to many countries and gained the trust of many international clients.
Green Minerals proud to be the leading supplier of ground calcium carbonate powder and granular limestone for big animal feed manufacturers on the domestic as well as boosting export markets.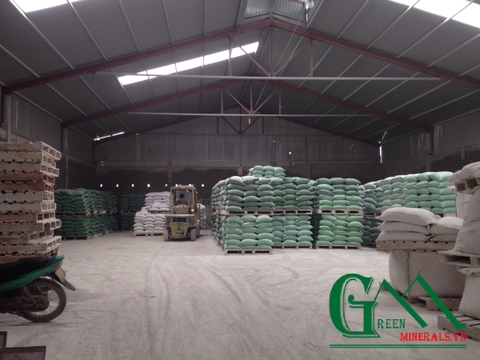 The strength of our company is a specialized distributor GCC with large quantity. Therefore its can contribute to reducing the cost of transportation and other costs, through which bringing GCC products with competitive price. Simultaneously Green Minerals is the directly manufacturers and distributors GCC products not through intermediaries, we are confident as the leading supplier of GCC that have been trusted to use by numerous customers on the domestic and international for several years.
If you need any further information, please do not hesitate to contact us
GREEN MINERALS CO., LTD
Factory: Thanh Son Commune – Kim Bảng District – Ha Nam Province – Viet Nam
Head office: 111 Bien Hoa – Phu Ly City – Ha Nam Province – Viet Nam
Phone: +84 966 651 839 / +84 898 186 966
Skype: export2.minerals
Công ty TNHH Khoáng Sản Xanh / 0 Bình luận / 13/ 10/ 2016
Support online
Ms Trang
(+84) 989 680 536
export1.minerals@gmail.com