WHY DO WE NEED ADDITIONAL MINERALS FOR AQUACULTURE?
Minerals play an important role in disease resistance as well as the growth and development of fish. To ensure the development of aquatic products, reduce the disease, farmers need to pay attention to supplement, maintain the necessary mineral content.
Minerals are essential
Minerals are an ingredient in all the tissues and tissues of the body, which play an important role in animal life in general and aquatic animals in particular. In the process of metabolism and physiological processes in the animal's body, the mineral is involved in the respiration process to convert oxygen and carbon dioxide; to ensure proper conditions for the activity of enzymes in the stomach and intestines during digestion; maintain stability of osmotic pressure; stable pH in and out of cell ...
Some trace minerals (copper, zinc, manganese, iodine ...) are catalysts in metabolic activity, helping to increase the activity of enzymes, hormones, vitamins. In addition, minerals help the animal's body to neutralize the toxins that arise during the process of absorption and metabolism.
In the absence of minerals, aquatic animals will reduce their resistance, susceptibility to bacterial, viral and parasitic pathogens in the water and pond bottom, leading to diseases such as soft shell, Slow growth in shrimp, humpback in snakehead fish ... In contrast, when enough minerals, shrimp and fish have the ability to clean themselves, high disease resistance as well as grow and develop well.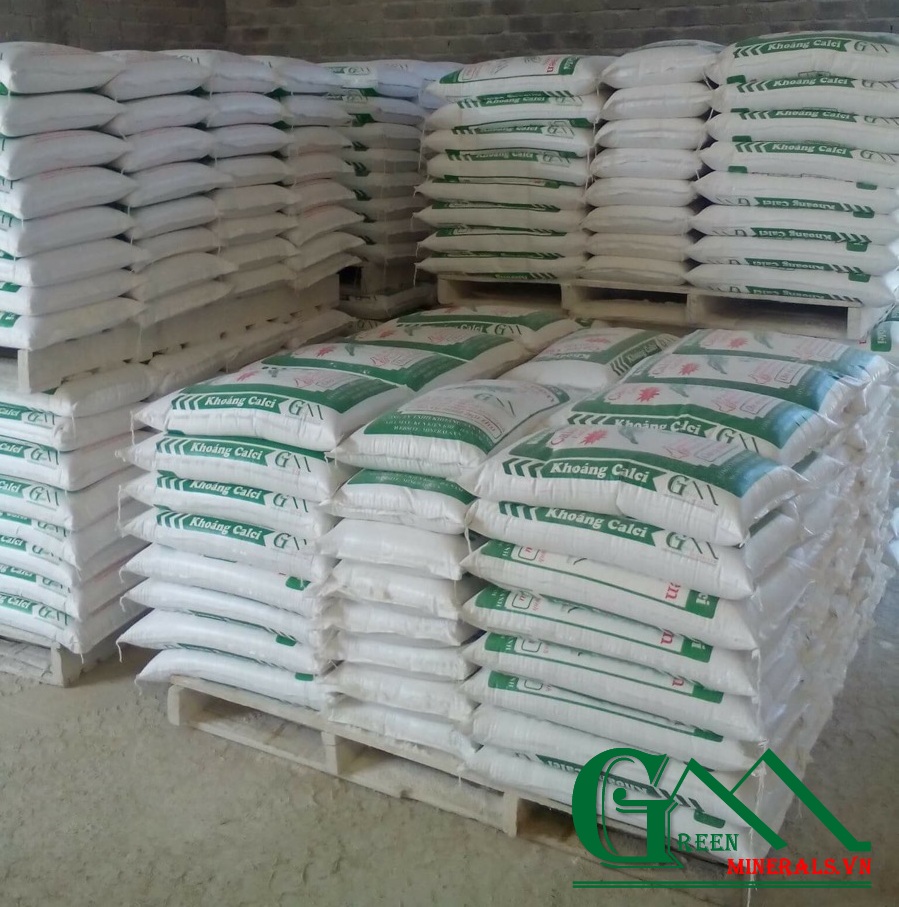 Mineral supplement
In the industrial feed ingredients are minerals, but not enough to meet the needs of animals. Therefore, in the course of feeding, the farmer needs to provide some of the mineral by using mineral supplements sold on the market. The degree of addition 0.5 - 2% depends on the composition, dosage of the products and the stages of development of the fish and shrimp, the farmer can mix with the feed at the rate indicated by the supplier.
Some Mineral Products that Green Minerals are offering such as Calci Green, Dolomite Green ... are used to increase the minerals of Calcium, Mg minerals to help fish shell (shrimp) quickly. With the GREEN brand, consumers are completely assured of product quality as well as competitive price on the market.
Công ty TNHH Khoáng Sản Xanh / 2 Bình luận / 12/ 09/ 2017
Support online
Ms Trang
(+84) 989 680 536
export1.minerals@gmail.com